Investigator resolves verification issues
When wholesale distributors make verification requests as part of saleable returns processing, it's critical that all trading partners already have the infrastructure and processes in place to deal with any negative responses. Investigator provides an effective DSCSA workflow to manage negative responses. It provides the shared workspace and automated workflow necessary to be able to document all issues that may arise with verification requests and resolve them with the manufacturer.
Investigator works for everyone
Investigator is VRS-agnostic. It works with all VRS solutions and generates notification emails alerting the manufacturer for every negative response. Investigator offers robust suite of capabilities, enabling the manufacturer to:
Clear an investigation, therefore rescuing good product for re-entry into inventory
Conduct suspect/illegitimate product investigations with in-app email & camera
Initiate, update, and terminate 3911 for illegitimate products
Maintain a complete investigation history and 3911 reporting history
Investigator meets FDA requirements
Actions taken during a suspect product investigation are clearly recorded and documented. With Investigator, companies can demonstrate clearly to the FDA that they undertook all the necessary activities and maintained records in full compliance with DSCSA requirements.
Are you supporting your customers?
Widely adopted and used by wholesaler distributors large and small,  by companies composed of between 20 to 20,000 employees, Investigator automates responses and resolves the challenges surrounding negative verification. If you are a pharmaceutical manufacturer, you have likely receive a supplier letter requesting your participation in Investigator on-boarding and registration. Please click the link in the letter to begin participation. If you have not received such a letter, please visit the Investigator page to begin the process.
Need a one-stop solution?
Regardless of your VRS readiness, you can use Investigator to automate your negative verification process and investigation process. If you have not yet implemented a VRS solution, be sure to check out the OneScan VRS, Verifier, and ATP modules. The robust OneScan suite is the one-stop solution for all your verification needs.
West Bloomfield, MI- July 9, 2020 LSPediA today announced the release of OneScan 4.0, LSPediA's comprehensive DSCSA solution. This is the 4th product upgrade since its go-live date of November…
LSPediA Inc., a leading cloud solution provider for the pharmaceutical industry, welcomes Heather Sabitov to LSPediA's Leadership Team as Director of Marketing, responsible for lead generation and marketing communications. With…
To help pharmaceutical manufacturers to comply with DSCSA Saleable Returns requirements and learn how Smith Drug Company resolves saleable returns verification issues (specifically the negative verification responses), LSPediA now has…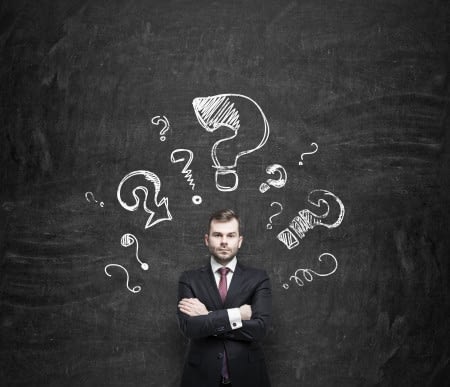 Explore the many reasons why the OneScan suite resolves and eases all your verification and regulation compliance needs.
Learn more about Investigator
"We implemented OneScan in Q3 2019. Our warehouse has scanned 2800+ serialized packages since then. OneScan strengthens our serialization capability as a wholesale distributor. It is an important step for us toward serialized operations. LSPediA helped us meeting the DSCSA compliance ahead of the deadline."

Frank Rivera

VP Operations & Distributions, Drogueria Betances
"Our customers use LSPediA for VRS and Serialization. Working with LSPediA has been invaluable. LSPediA has been a great partner not only in integrating our ERP software but helping us to optimize its performance."

Claudio Gallina

Vormittag Associates, Inc. Sr. Director
"I think going forward we are certainly going to see value processed through returns, not just through the returns process but also through the chargeback process. The return on the backside, so tracking serial number, lot, expiration, into our system, and then we are recording that data. So actually being able to run certain reports that will tell me these are the products that are ready to return based on manufacturer policy, that's going to be a game changer for us in keeping our product moving, keep cash flow going, it's going to change our process a lot."

Manager of Reverse Logistics

Top 10 Wholesale Distributor
"We wanted whatever vendor we chose to provide 100 percent compliance with the FDA requirements. We also wanted this solution to integrate into our operations. We chose LSPediA. We repackage 500+ SKUs and ship to over 500 clinics. I am responsible for all inventory at our clinics. We have been using LSPediA from receiving to shipping and everything in between since 2018. The experience, the customer service, and the quality of the software have been nothing but outstanding."

Frank Juliano

VP Pharmacy Services, St. Mary's Medical Park
"LSPediA's RxChain is economical, user friendly, and easy to get lined up with our systems, so it's been wonderful. We also subscribed to OneScan in 2018 and it is really simple and easy to use as well. We have been working with LSPediA for a number of years and had total faith in the company and the entire solution suite. Our serialization capabilities is ahead of our peers. We came a long way in the DSCSA journey from feeling alone and confused in 2015 to confident and achieve value beyond compliance today. We use all the solution sets from LSPediA and will continue so in the future. My company has total trust in LSPediA."

Ken Riester

VP Supply Chain and Business Development, Kowa Pharmaceuticals America Inc
"OneScan VRS is implemented smoothly. We did 3 rounds of warehouse scans using OneScan Verifier. We learned a lot about our the state of our serialized inventory, 80% serialized, 94% successful scans. The numbers are actually better than we thought. It gave us confidence to take the next steps toward DSCSA's interoperability requirement. At the present time, my team is working with the LSPediA team on a serialization pilot using LSPediA's RxChain. The pilot will flush out the serialization impact and benefits for us."

Terrie Stonerock

VP Information Technology
"We distribute thousands of products to thousands of customers. The ability to scan and complete a transaction is attractive to us. We are using OneScan to verify serialized products today, and we plan to apply the same automation to 3Ts, receiving, shipping, recalls, and serialization. When you give me automation, you give me my time back. We can use the time to focus on our core business – wholesale distribution with the best customer service."

Konstantin Liskov

President, Dynasty Pharmaceuticals
"We are very compliant with rules and very strict about compliance. OneScan is just a better way for us to be compliant and enforcing rules. Instead of checking NDC, Lot, Serial, Expiry by hand, OneScan accomplishes the same with a single scan. Changing to OneScan is an easy and smooth transition."

James Cronin

Attain Med, Inc
"We chose LSPediA, after spending a lot of time getting to know the other providers, attending system demonstrations, and speaking with other Premier wholesale distributor members. We received overwhelming positive feedback about LSPediA from our reference calls. One distributor we spoke to, changed from Tracelink to LSPediA. We learned that LSPediA responds quickly and delivers the results now, not months later. We also learned that if changes are being made, LSPediA applies the change individually tailored our company/system, always supporting our operations without interruption.
LSPediA's software impressed us and their implementation team is outstanding. OneScan is exactly the solution we were looking for."

Petra Huegel

Manager Claims / Returns, Drugs Unlimited, Inc.
"Axway partnered with LSPediA for the Verification Router Service. Axway has a responder service but we really needed a good partner for the lookup directory. LSPediA had by far the best solution especially with the capability of upon receiving a negative response they can actually start to build the required documents for the FDA."

Jim Toland

Principal Pre-Sales Architect, Axway
"LSPediA has been a very valuable partner for Blue Link. We interact with LSPediA programmatically through LSPediA's OneScan VRS technology. Somebody is scanning a returned product 2D barcode is going to perform that scan, send the data through the API up to the LSPediA VRS and get a response instantaneously. It's amazing how fast it works. Speaking as a technologist myself, OneScan is a great product, it works well, and our customers reap the benefits of that."

Darren Myher

CEO, Blu Link ERP
"We use LSPediA's OneScan solution for VRS. LSPEDIA built an endpoint for us with integration to our custom EPCIS system. The verification transaction is lightning fast at 0.02 second per transaction. We are pleased with LSPediA's performance and we benefit from its value. It simplifies the process of Rx verification for us as a manufacturer and for our downstream trading partners. Our distributor and dispenser customers can verify and put the products back on the shelf for saleable returns."

Hank Jibaja

Chief Information Officer, Nephon Pharma