Investigator resolves verification issues
When wholesale distributors make verification requests as part of saleable returns processing, it's critical that all trading partners already have the infrastructure and processes in place to deal with any negative responses. Investigator provides an effective DSCSA workflow to manage negative responses. It provides the shared workspace and automated workflow necessary to be able to document all issues that may arise with verification requests and resolve them with the manufacturer.
Investigator works for everyone
Investigator is VRS-agnostic. It works with all VRS solutions and generates notification emails alerting the manufacturer for every negative response. Investigator offers robust suite of capabilities, enabling the manufacturer to:
Clear an investigation, therefore rescuing good product for re-entry into inventory
Conduct suspect/illegitimate product investigations with in-app email & camera
Initiate, update, and terminate 3911 for illegitimate products
Maintain a complete investigation history and 3911 reporting history
Investigator meets FDA requirements
Actions taken during a suspect product investigation are clearly recorded and documented. With Investigator, companies can demonstrate clearly to the FDA that they undertook all the necessary activities and maintained records in full compliance with DSCSA requirements.
Are you supporting your customers?
Widely adopted and used by wholesaler distributors large and small,  by companies composed of between 20 to 20,000 employees, Investigator automates responses and resolves the challenges surrounding negative verification. If you are a pharmaceutical manufacturer, you have likely receive a supplier letter requesting your participation in Investigator on-boarding and registration. Please click the link in the letter to begin participation. If you have not received such a letter, please visit the Investigator page to begin the process.
Need a one-stop solution?
Regardless of your VRS readiness, you can use Investigator to automate your negative verification process and investigation process. If you have not yet implemented a VRS solution, be sure to check out the OneScan VRS, Verifier, and ATP modules. The robust OneScan suite is the one-stop solution for all your verification needs.
When I last provided a comprehensive Drug Supply Chain Security Act (DSCSA) update two years ago, verification was a major theme required of 2019 Saleable Returns for wholesalers. That requirement…
1      DSCSA and Real-World Challenges: Supply Chain Disruptions The challenging task of distributing generic pharmaceuticals to a huge network of hospitals, pharmacies, prisons and more in 48 states in the…
West Bloomfield, MI- July 9, 2020 LSPediA today announced the release of OneScan 4.0, LSPediA's comprehensive DSCSA solution. This is the 4th product upgrade since its go-live date of November…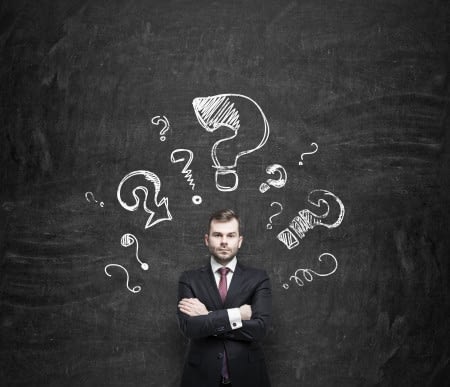 Explore the many reasons why the OneScan suite resolves and eases all your verification and regulation compliance needs.
Learn more about Investigator
The LSPediA OneScan Investigator product allows us to work smarter, manage technical issues and negative verifications better, and not find it necessary to hire FTEs and throw other resources at the problem.

Matt Sample, VP Manufacturer Operations, AmerisourceBergen
Partnering with LSPediA to provide a VRS solution has been invaluable. They have been a great partner not only in integrating our software but also in helping us to optimize its performance.

Claudio Gallina, VP Pharmaceutical Division, VAI
We wanted to be compliant with DSCSA on day one. We looked at several different solutions for VRS and LSPediA's OneScan stood out to us the most. We're looking forward to utilizing LSPediA's software to streamline our returns process and reduce the amount of returns we receive overall.

Frank Rivera, VP Operations & Distribution, Drogueria Betances
We tested LSPediA's OneScan VRS and I'm impressed with the speed of the scans. In my previous role I managed a packaging department and had to aggregate cartons into cases and the process was slow (1-3 seconds per scan) while using other competitive solutions.

Joshua Young, Senior Manager & Head of Operations, Komtur Pharmaceuticals
Implementing RxChain has improved our accuracy drastically. In past years it was common to have one shipping discrepancy a month, sometimes more. After partnering with LSPediA, we went two years without a single shipping discrepancy. That's huge.

Bryan Brassell, Warehouse and Facilities Manager, Kowa Pharmaceuticals
Everybody at LSPediA is very knowledgeable with their products. When we ask a question they just know the answer. Everybody on staff has the knowledge and experience and that's exactly what we've been looking for.

Mark Rumble, VP Operations, Auburn Pharmaceutical
Since partnering with LSPediA we've become more efficient in our packing and shipping of products. RxChain is simple to use and anyone on our staff is able to utilize it to run the reports they need.

Roy Paul, Senior Systems Engineer, Kowa Pharmaceuticals
Before implementing LSPediA's OneScan VRS Solution and Investigator module, our entire investigation process was done via paperwork. The VRS changes all of that. We'll know whether or not product is counterfeit and that's going to help us on both the efficiency side and the quality side.

Leonardo Gil, Supervisor Returns and Inventory, Drogueria Betances
OneScan Investigator is the only solution that solves the management of anticipated volumes of negative verifications. In addition, it gives us the ability to manage suspect/illegitimate products and file FDA 3911 notifications in one place and do trading partner notifications when required.

Matt Sample, VP Manufacturer Operations, AmerisourceBergen
OneScan Investigator resolves the exceptions from the saleable returns process, keeps the products moving, and prevents negative impact to the supply chain.

Kelly Lacy, Product Owner, Manufacturer Operations, AmerisourceBergen
LSPediA had by far the best Verification Router Service out of everyone that we looked at. That's why we chose to utilize their lookup directory. We especially enjoy the automated approach to creating 3911 reports for the FDA.

Jim Toland, PreSales Engineer, Axway Healthcare
LSPediA's OneScan VRS Solution and Investigator Module improved a lot of my daily work. Rather than manually entering each individual product as they come in, I'm now able to go straight from the scanner to the system.

Beverly Wyles, Supply Chain Operations Analyst, Attain Med
With our previous provider, there was no communication and not a lot of responsibility taken for things not working. We had the interview with LSPediA and quickly realized these were the people we wanted to work with. Not just for the functionality of their software, but also for their customer service.

Mike Smith, Systems Network Administrator, Auburn Pharmaceutical
We invested a lot of time and effort looking into other software solutions for VRS. When we spoke to other companies that had partnered with LSPediA, it confirmed they had what we were looking for: personalized attention for individual companies and quick responses to inquiries.

Petra Huegel, Traffic Coordinator & Certified Quality Inspector, Drugs Unlimited
Choosing LSPediA over competing companies really came down to their knowledge. They answered all of questions confidently and had solutions for whatever we threw at them.

Terrie Stonerock, VP Information Technology, Auburn Pharmaceutical
LSPediA's OneScan VRS and Investigator module provides us with an automated, elegantly designed approach and response to Serialization.

Jessica Beaver, VP Regulatory and Business Operations, Kowa Pharmaceuticals
I would seriously recommend LSPediA. Their leadership has been awesome. Their project management skills have been terrific. The expertise and knowledge around Manufacturing, regulations, serialization, integrating systems has been incredibly valuable to us.

Ken Riester, VP Supply Chain, Kowa Pharmaceuticals
We consider LSPediA to be experts when it comes to the DSCSA and Serialization. They know and understand the ever changing regulations are are proactive on putting things in place to get us ready to go live with serialization.

Brad King, Business Operations, Kowa Pharmaceuticals
LSPediA has been a very valuable partner for Blue Link. By utilizing LSPediA's VRS our customers are able to scan 2D barcodes on returned product and get a response instantaneously. It's amazing how fast it works.

Darren Myher, CTO, Blue Link